MPE Launches New Website
jason@papaadvertising.com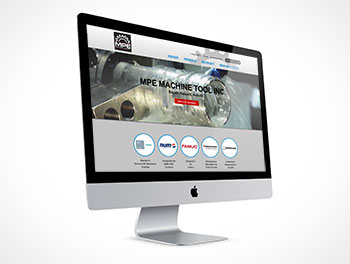 MPE Machine Tool, Inc. proudly announces the launch of their new website. The new website has a clean uncluttered design, improved functionality and enhanced rich content focused on the Company's mission to help customers meet the needs of industry with CNC retrofits, laser alignments and custom machine design, as well as fast and convenient service on all manufacturing machines.
"We are excited about our new website launch and the robust information it provides for our customers," said Tom Fontecchio, MPE President.  "We believe that this new site will allow our visitors to have a very informative experience as we continue to grow and increase our market presence."
MPE Machine Tool Inc., located in Northwestern Pennsylvania, is a leader in the machine tool rebuilding industry. Our team of electrical and mechanical engineers and technicians design, develop, build and install the advanced technology that keeps American manufacturers ahead of the competition.